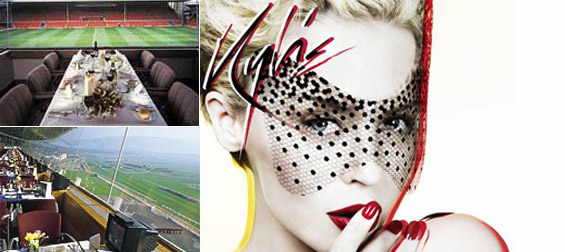 Corporate Hospitality
In today's competitive business environment, corporate entertainment has developed into a sophisticated marketing tool, playing a vital role in developing and maintaining client relationships and internal company relationships.
Companies have found that entertaining clients at prestigious or unusual events, really does pay dividends, in establishing business relationships, creating new contacts and confirming new business.
MWM Sports Management Group are an independent company with a comprehensive understanding of the Corporate Hospitality Industry, therefore providing an unbiased view of the best facilities at each event. We provide the very best hospitality arrangements and tickets to major sporting, cultural and social events in the UK, Ireland, UAE and throughout the world.
Whether you are entertaining your most important customers or providing an incentive reward for your sales team, MWM Sports Management Group can provide you with first class, trustworthy solutions that will reflect your company's prestige and reputation.
Some examples of our corporate hospitality trips are:
Rugby - RBS 6 Nations, Heineken Cup, Rugby World Cup, Dubai 7s
Football - FIFA World Cup & Champions / Premier League
Formula 1 Grand Prix Racing
Golf – Major International Championships (Europe, UAE, UK & USA)
Tennis – Grand Slam Events
Horse Racing
Availability & Booking Hotline: + 44 (0) 2890 426633
Click here to sign up for our mailing list for superb Email offers and updates!
The International Sporting Club
The International Sporting Club was established to provide members and their guests with various opportunities to be entertained at quality events, such as:
Corporate Luncheons/Dinners
Corporate Events
Corporate Hospitality at various sporting and social events
The Luncheons and Dinners have a reputation for their warmth, humour and skilful organisation. Featured guests are from sport, politics and life and at some of our events, legendary sportsmen and women will be honoured as a tribute to their achievements.
Forthcoming Events
| DATE | SPORT | EVENT | View All Events |
| --- | --- | --- | --- |
| 01.12.2011 | Golf | 2011 Nedbank Challenge | More Info |
| 08.12.2011 | Golf | Race to Dubai | More Info |
| 07.01.2012 | Cricket | One day Internationals | More Info |
| 24.03.2012 | Horse racing | 2012 Dubai World Cup | More Info |
| 02.04.2012 | Rugby | RBS 6 Nations | More Info |
| 05.04.2012 | Golf | 2012 Masters | More Info |
| 06.04.2012 | F1 grand Prix | Malaysian Grand Prix | More Info |
| 15.04.2012 | F1 Grand Prix | Shanghai Grand Prix | More Info |